A quarter of the nation's Hadron H2 fleet turned up on a cold, grey day to do battle for their first open meeting of the year on 31st March. There were two very welcome newcomers – Dave Barker, who has just purchased 'Fire and Ice' #113, and Andrew McGaw, who collected his new H2 #128 from the manufacturer on Thursday. They joined Nigel Cowan, Dick Holden, Adrian Williams, Ian Dawson and Simon Hipkin for the three race event.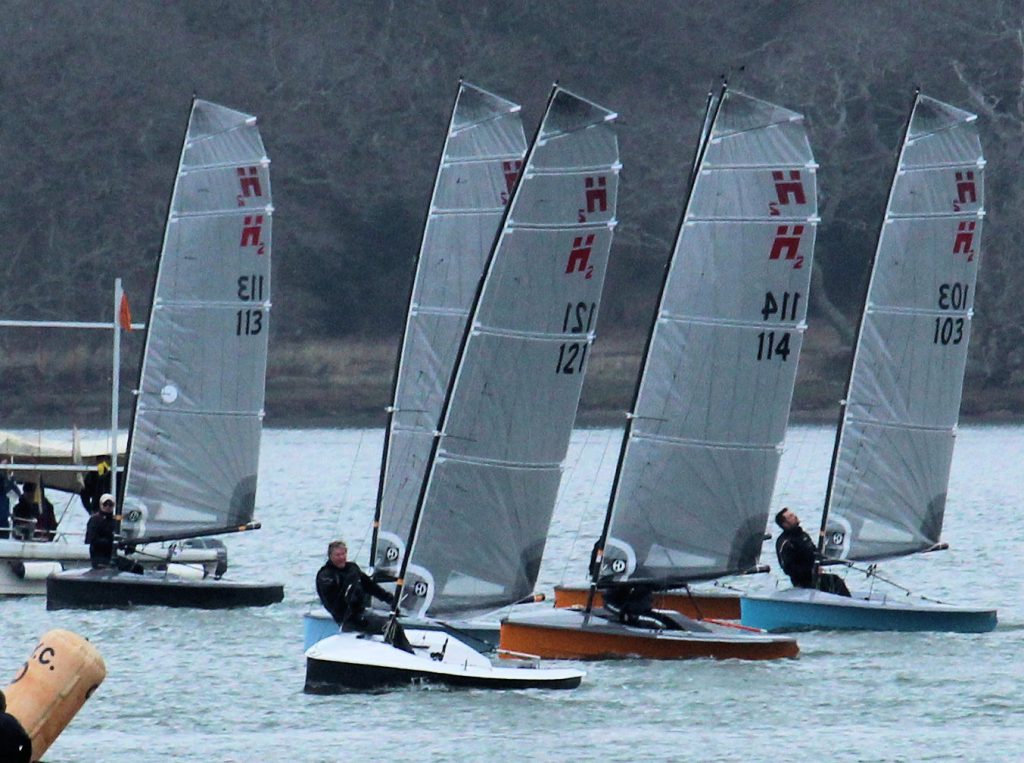 The wind was a desultory 8-10 knots, with wind streaks which made for some difficult sailing, especially upwind. All competitors showed a good turn of speed at times but by far the most consistent helm on the day was Ian Dawson, sailing in a borrowed boat 'Agent Orange' #122, as his new H2 is not yet completed.
Although Ian was challenged by Dick and Simon in particular, losing the lead to them on several occasions, he was in the lead in each race when it counted – at the finish line. So with 3 bullets, a surprised and delighted Ian (he is so modest) was the clear winner.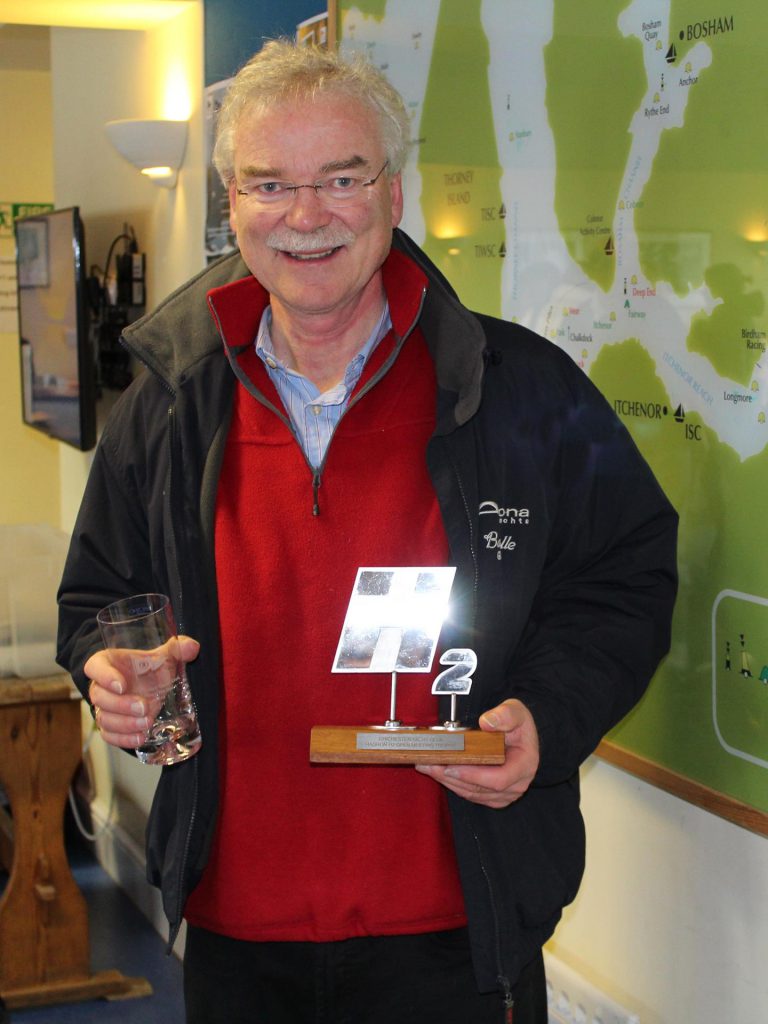 Ian Dawson – a delighted winner.
Simon and Dick sailed consistently well to finish second and third, followed by the two newcomers (well done, chaps) and Adrian and Nigel.
And well done all for showing up on a cold and damp day and for giving the shoreside spectators such an entertaining spectacle.
Overall Results:
Pos Sail No Helm Club R1R2R3Pts
1st 122 Ian Dawson Warsash SC -1 1 1 2
2nd 103 Simon Hipkin Walton & Frinton YC -3 2 2 4
3rd 121 Richard Holden Arun YC 2 -5 4 6
4th 113 Dave Barker Draycote Water SC -5 4 3 7
5th 128 A McGaw Northampton SC 4 3 -5 7
6th 114 Adrian Williams Warsash SC -7 6 6 12
7th 109 Nigel Cowan CYC 6 -7 7 13