Itchenor Sailing Club's first open meeting for singlehanders took place on 21 April and attracted seven Hadron H2s, far outnumbering the other classes taking part. Again, nearly a quarter of the nation's H2s turned out for battle on a day which featured some sunshine and a constantly backing 8-10 knot breeze which made life none too easy for race officer Chris Froy.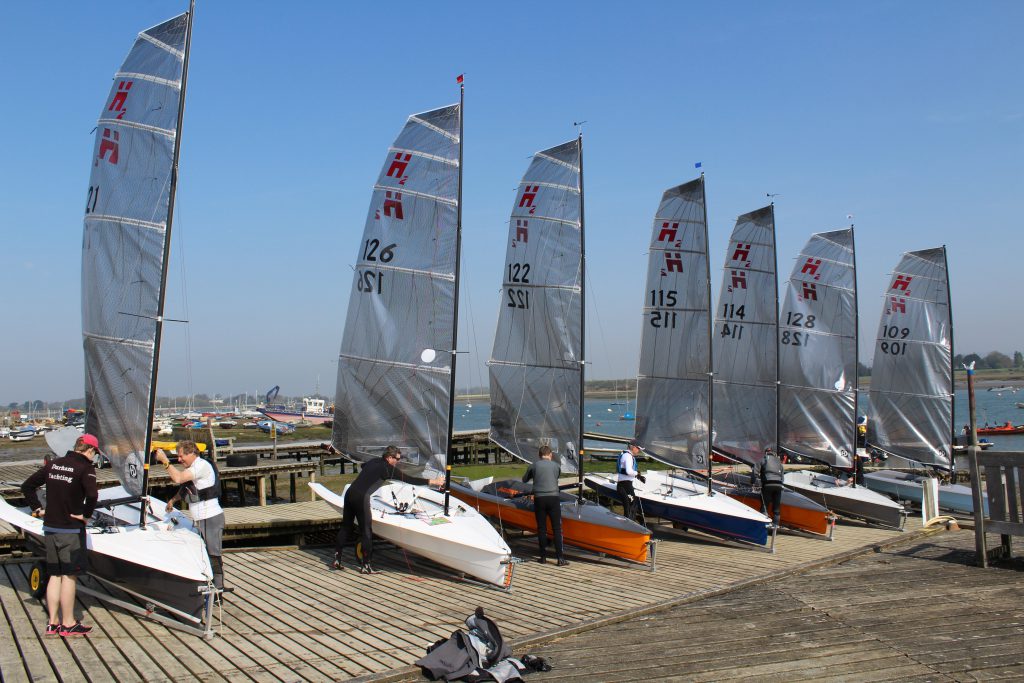 Alistair Glen, from Starcross SC, had collected his new H2 only the week before – at the H2 training day at South Cerney SC, mentored by Jim Hunt – and maybe he had taken Jim's tips to heart, or maybe it was because he also sails a Merlin Rocket that he was instantly at home in an H2 and showed great boat speed. But it was the organiser of the Training Day, Richard Leftley (South Cerney SC), who was first at the weather mark in the first race, closely followed by Alistair then Dick Holden from Arun YC and Andrew McGaw from Northampton SC. Richard stayed ahead on the next two reaches but Alistair eventually pulled through into the lead, while Andrew overtook Dick. These were the final placings at the end of the 3 lap race.
The second race was almost a re-run of the first, with similar results. With two out of three races to count, this gave Alistair the trophy, which must make him feel very encouraged, as it was only his second competitive outing.The other positions were still up for grabs, however, and the tight start in race 3 saw Alistair experiment with a close encounter with the pin end mark, which proved unsuccessful, so he had to do his penalty and started last. Dick led at the weather mark, but made a navigational error on the revised course and let Andrew Mcgaw through on the next leg. Andrew then found another gear and pulled well away on the next two legs into an unbeatable lead. Meanwhile, Richard was closing in on Dick and Alistair was closing in on everybody. Dick dropped back to fourth and Alistair just nudged Richard on the finish line to complete a very successful day.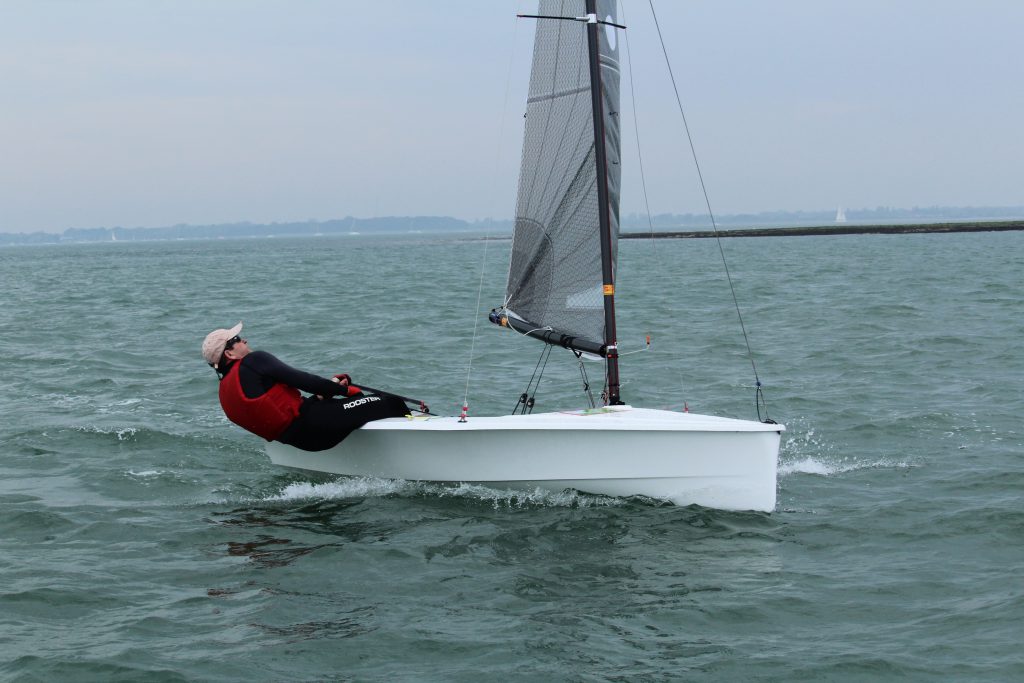 Back ashore at the clubhouse, talk was all about rig settings – the H2 rig is quite technical, and despite Jim Hunt's guidance, opinion was still divided as to what was the best way to set up the rig for the conditions prevailing on this day. Opinion was unanimous, however, on the enjoyment of the racing and the hospitality of the club.
Overall Results:
| Pos | Sail No | Helm | Club | R1 | R2 | R3 | Pts |
| --- | --- | --- | --- | --- | --- | --- | --- |
| 1st | 126 | Alistair Glen | Starcross SC | 1 | 1 | ‑2 | 2 |
| 2nd | 128 | Andrew McGaw | Northampton SC | ‑3 | 3 | 1 | 4 |
| 3rd | 115 | Richard Leftley | South Cerney SC | 2 | 2 | ‑3 | 4 |
| 4th | 121 | Dick Holden | Arun YC | ‑4 | 4 | 4 | 8 |
| 5th | 114 | Adrain Williams | Warsash SC | 5 | ‑6 | 5 | 10 |
| 6th | 109 | Nigel Cowan | Itchenor SC | 6 | 5 | ‑7 | 11 |
| 7th | 122 | Melvyn Palmer | Mengeham Rythe SC | ‑9 | 9 | 9 | 18 |