In two weeks time the third Hadron H2 National Championships will be held at Littlehampton, hosted by Arun Yacht Club. Already, the number of entries has exceeded that of last year, so more than half of the entire fleet will be competing. The event takes place over three days with seven races scheduled.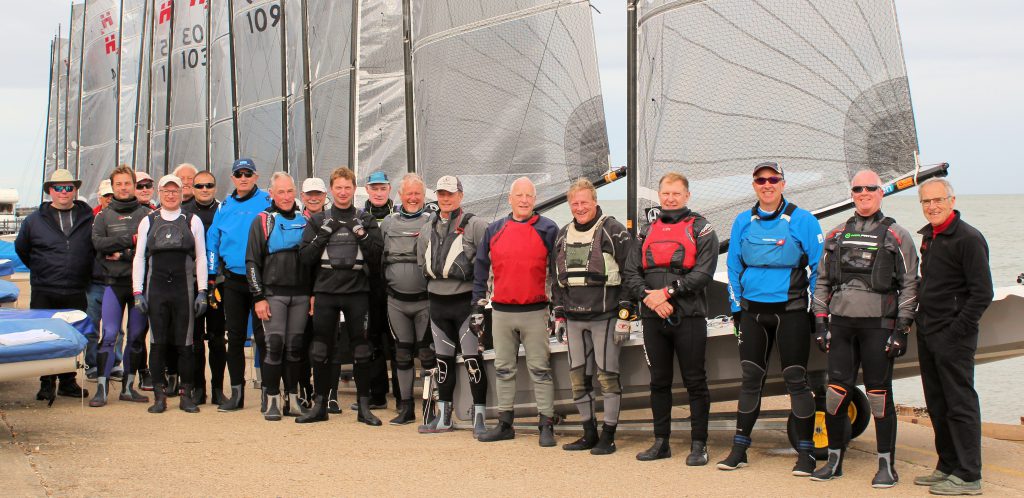 First or last, every competitor will receive a prize, but it's a law of nature that the younger and fitter helms are more likely to be the front runners on an open sea course. This year there are three age-related new trophies for the older owners: Masters (60-64 years), Grand Masters (65-69 years) and the Ulysses Trophy for helms over 70. The main prize, however, is the Harold Smith trophy, named after the Lancashire businessman who commissioned the Harrier Dinghy from the H2's designer way back in 1972. The Harrier was Keith Callaghan's first singlehander design.
The Hadron H2 is an easy boat to sail but a challenging one to sail to its full potential, due mainly to its sophisticated rig. As the class matures it is apparent that more helms are getting the knack, as recent results in handicap events demonstrate. The usual suspects will appear at the front of the fleet on 6-8 September.

The three age-related H2 trophies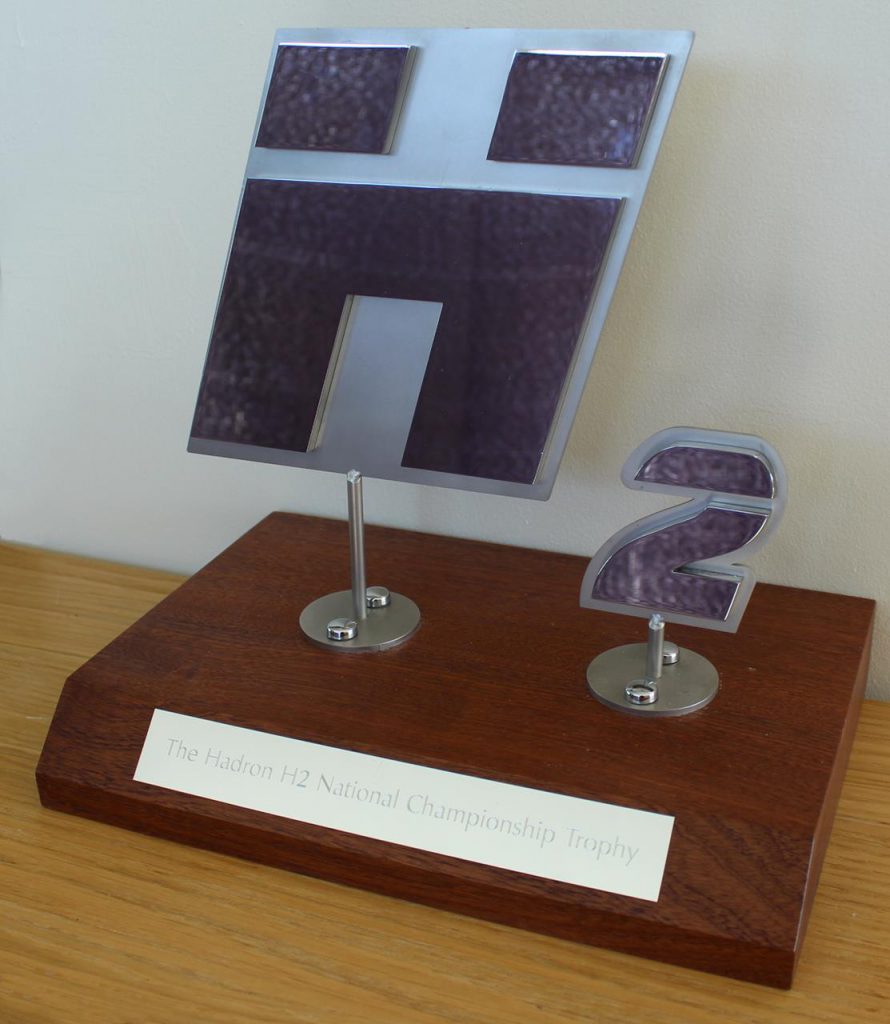 The Harold Smith Championship Trophy for the Hadron H2 National Championship.
Ian Sanderson will be defending his title in H2 #111 'Shifty Fades Away' but he will be challenged by Class Chairman Richard Leftley, especially if the wind pipes up. Other strong contenders include OK sailor Doug Powell, who has borrowed a boat for the event, and Michael Alexander – the quiet Scot who has done very well in previous championships. Dick Holden is another who will enjoy stronger breezes and has the advantage of coming from the home club.
There are at least half a dozen others who could put together a winning series of results. One 2018 contender who unfortunately will not be present is Alistair Glen, who finished a close second last year but has a long term shoulder injury.
The host club has organised meals in the clubhouse on Friday and Saturday and a social event on the Friday evening. Early arrivals will also be treated to a fascinating talk by PRO Dougal Henshall on the Thursday evening – the subject: the 1948 Olympic Regatta. Dougal gave us a great series of races last year and is very familiar with the H2 class.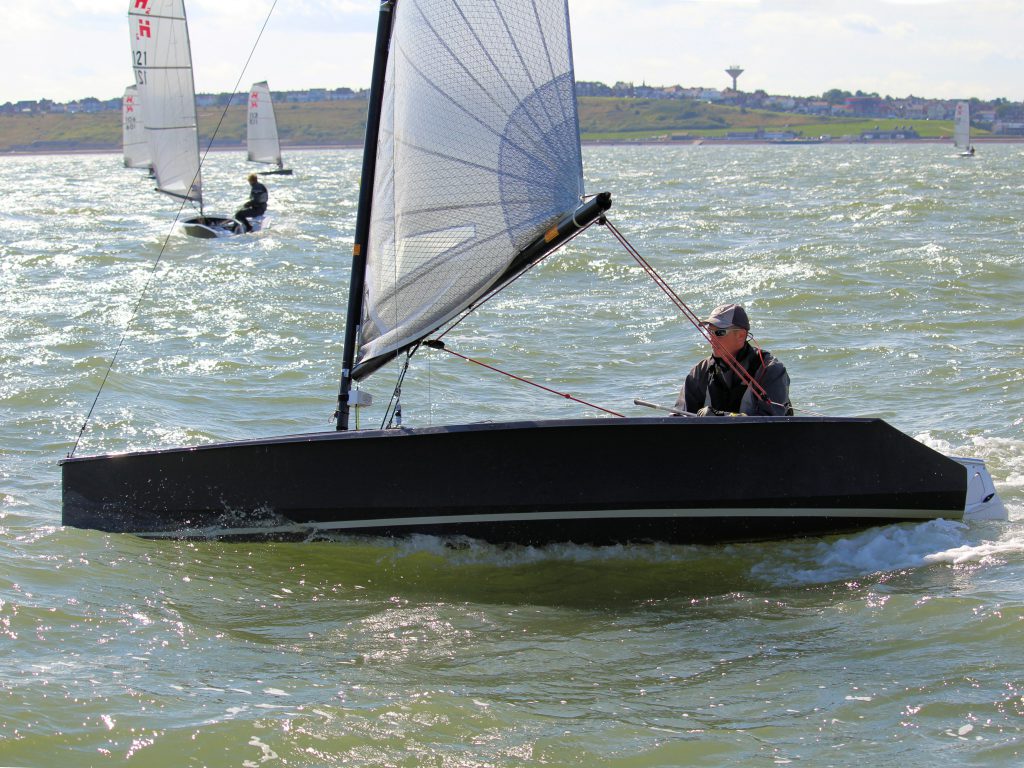 Ian Sanderson in 'Shifty Fades Away', Hadron H2 2018 National Champion